Passada School Of Afro Latin Dance Gold Coast – Meet Cedric

#THISISUS
Meet Cedrick, our kizomba lovin, Afro dancing legend! 😁😎
Cedrick is from Mauritius where dance plays a big part in the culture. It was interesting to hear his views on #dudeswhodance
Everyone loves Cedrick!! This island boy is laid back, ALWAYS smiling and doesn't have the capacity to be in bad mood 😎 Oh and look at those curls. We'll miss this one when he goes back home!
Looking for an Afro Latin dance school in Australia?
Join us at Passada – School Of Afro Latin Dance
We Teach cuban salsa, bachata, kizomba, semba,a fro dance, dance Fit and much more!
Kids, teens & Adults classes are available!
Check our website:
https://passada.com.au
Our online store:
https://latindanceshoes.com.au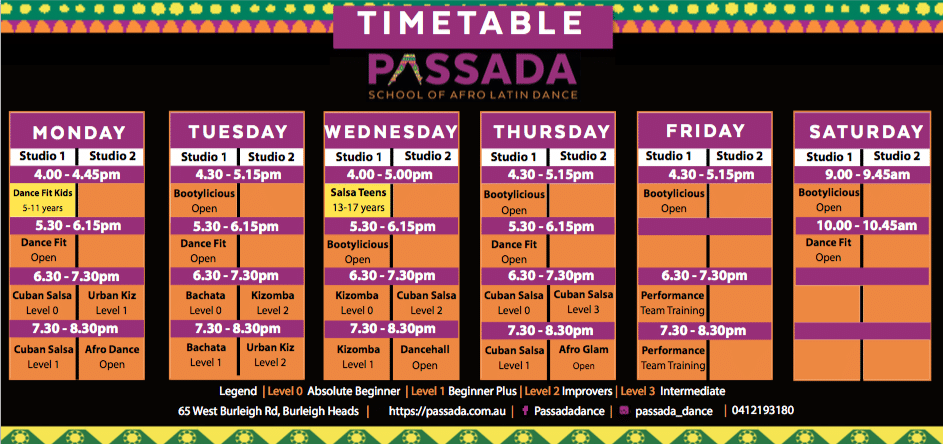 Lessons in a professional but FUN & relaxed setting with friendly qualified instructors
Dancing is supposed to be fun! If you've always wanted to learn how to dance but have found it to be intimidating, then it's high time you join PASSADA. Simply walk in through our doors and we'll have someone waiting there for you with warm and welcoming smiles. When you join our dance classes, we make sure that you'll feel at home, and it may even feel like you've known us for years!
You don't just learn steps and moves. It's not just steps; it's about offering a cultural experience. You will learn the dance PLUS a bit about the culture from which the dance derives