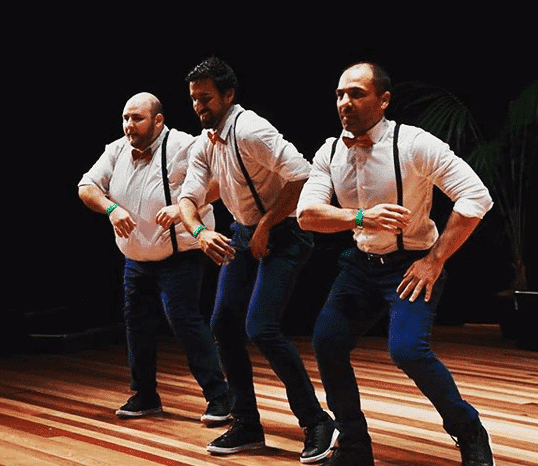 Latin Dancing ON THE GOLD COAST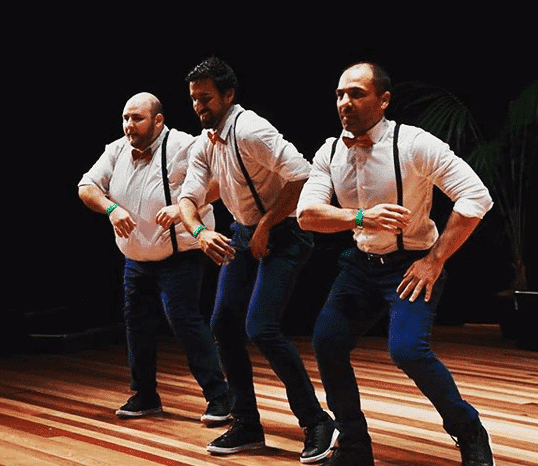 Latin Dancing on the Gold Coast with Clement
Always wanted to learn latin Dancing?
Meet new people,
make new friends
and have a lot of fun
Join our latin dance classes in Miami! We offer group classes, private dance classes, and wedding dance lessons!
We also sell Latin dance shoes and Ballroom dance shoes!
New to our studio? Your first ever absolute beginner class with us is FREE!
What is Latin dancing and where did it come from?
Latin dancing is a general term that refers to a wide range of dances typically danced to Latin American music.
Here is a list of latin dances:
salsa
bachata
kizomba
zouk
argentinan tango
cha cha
rumba
Salsa suelta
Puertorican salsa
Originally, Latin dancing was developed in the Caribbean and South America, but it has since spread to communities all over the world. Today, Latin dancing is enjoyed by people of all ages and backgrounds. It is often used as a form of exercise, but it can also be a fun way to socialize and meet new people. Whether you're looking to burn some calories or just have a good time, Latin dancing is a great option.
How to do the basic steps for Salsa, Merengue, and Bachata
Salsa, Merengue, and Bachata are all popular Latin American dances that are often danced together. All three dances share some basic steps, which makes them perfect for beginners to learn.
To start, stand with your feet shoulder-width apart and your weight evenly distributed. As you move, keep your knees slightly bent and your upper body relaxed.
For salsa, as a leader, hold your partner's hand in your left hand and their waist in your right hand.
For merengue, hold your partner's hand in your left hand and place your right hand on their waist. Merengue is a one beat step, you just have to alternate left foot and right foot, while doing it on time with the beat!
For bachata, hold both of your partner's hand. Left hand with her right hand, and right hand with her left hand. Step sideways with your left foot, then bring your right foot next to it. As you step, transfer weight onto your right foot and turn clockwise so that you end up facing the same direction as when you started. These are just a few of the basic steps for salsa, merengue, and bachata – once you've mastered them, you'll be ready to hit the dance floor!
Read more on how to dance bachata
Bachata Video:
Tips for improving your Latin dancing skills
No matter what your level of experience, there are always ways to improve your Latin dancing skills. If you're just getting started, the best thing you can do is to find a good dance instructor and take some lessons. Once you have the basic steps down, practice as often as you can. The more you dance, the better you'll become at picking up new moves and executing them flawlessly. If you're already an experienced dancer, challenge yourself to learn a new dance style or master a difficult move. You can also try competing in dance competitions or joining a dance troupe. Regardless of your goals, setting aside time to practice and perfect your craft is essential for becoming a better Latin dancer.
What to wear when you go out dancing
When you go out dancing, you want to look and feel your best. That means finding the right outfit that makes you feel confident and stylish. But with so many options to choose from, it can be difficult to know where to start. A good rule of thumb is to dress for the occasion.
If you're going to a club, you'll want to opt for something sexy and stylish.
If you're going to a more laid-back dance spot, you can get away with something a little more casual.
Whatever you wear, make sure it's comfortable enough to dance in and that you'll be able to move freely.

The last thing you want is to be held back by your clothes. So have fun with your look and let your personality shine through. After all, that's what dancing is all about.
We also have a guide on the perfect dancewear for all style of dance
How to find a dance partner
For many people, learning to dance is a fun and enjoyable way to exercise, socialize, and express themselves. However, finding a dance partner can be a challenge, especially if you don't know where to start looking. The good news is that there are many ways to find a dance partner, whether you're looking for someone to practice with at home or someone to compete with in a dance competition.
One of the best ways to find a dance partner is to take classes at a local dance studio. Not only will you have the opportunity to meet new people, but you'll also be able to learn more about different types of latin dancing and find dancers who share your interests and goals.
Another great way to find a dance partner is to attend local dances or events. This is a great way to meet other dancers in your area and potentially find someone who is interested in competing or taking lessons together.
Finally, another option for finding a dance partner is to search online. There are many websites and forums that allow dancers to connect with each other, and you may be able to find someone who lives close by and shares your passion for latin dancing.
No matter how you choose to find a dance partner, taking the time to find someone who is compatible with your skill level, interests, and goals will help ensure that you have a fun and successful experience dancing together.
Looking for Latin dance Classes? Join us at https://passada.com.au
Lessons in a professional but FUN & relaxed setting with friendly qualified instructors
Dancing is supposed to be fun! If you've always wanted to learn how to dance but have found it to be intimidating, then it's high time you join PASSADA. Simply walk in through our doors and we'll have someone waiting there for you with warm and welcoming smiles. When you join our dance classes, we make sure that you'll feel at home, and it may even feel like you've known us for years!
You don't just learn steps and moves. It's not just steps; it's about offering a cultural experience. You will learn the dance PLUS a bit about the culture from which the dance derives
Looking for Latin Dance Shoes? Visit our store at https://latindanceshoes.com.au
Colourful, vibrant, elegant and comfortable dance shoes.
Here at Latin dance Shoes Australia, you will find a unique combination of sexy yet comfortable heels. Our collection of heels range from vibrant, colourful African inspired fashions to edgy killer heels. Their unique designs ensure that you'll be on your feet all day (or night!) without the pain!
We also have a range of gorgeous unique accessories to go with your shoes.
Please follow and like us: