Dance Classes to celebrate QLD senior week!
HAPPY QLD SENIORS WEEK!!!!
To kick of Queensland Seniors Week, let us introduce you to Maria. Beautiful Maria is 72 and while she may be our oldest student, she has the energy to rival our young ones!
🤸🏾‍♀️
Last week Maria did our Bootylicious Butt Lifter class
🍑 came back the next day for Dance Fit
👟 AND stayed for salsa class straight after and yes, her shimmies were pretty lethal
💃🏾
💪🏾 Maria is an absolute butt kicking legend and we love her to bits!
💖 what a treasure
😍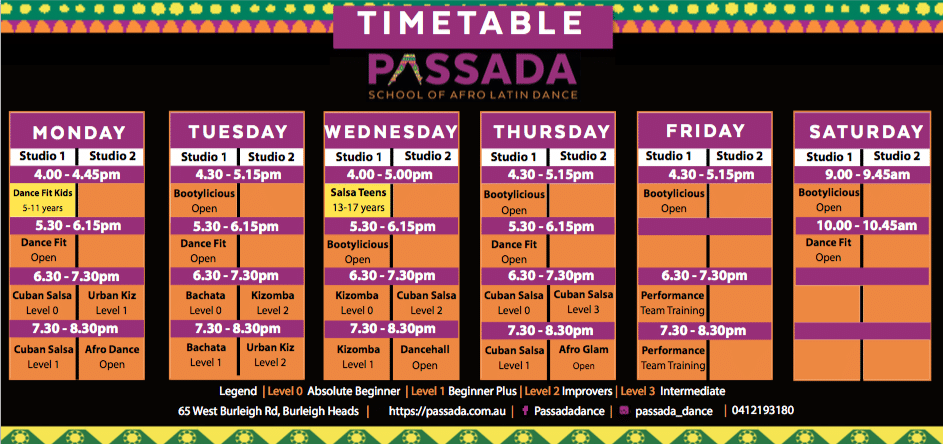 Lessons in a professional but FUN & relaxed setting with friendly qualified instructors
Dancing is supposed to be fun! If you've always wanted to learn how to dance but have found it to be intimidating, then it's high time you join PASSADA. Simply walk in through our doors and we'll have someone waiting there for you with warm and welcoming smiles. When you join our dance classes, we make sure that you'll feel at home, and it may even feel like you've known us for years!
You don't just learn steps and moves. It's not just steps; it's about offering a cultural experience. You will learn the dance PLUS a bit about the culture from which the dance derives