Beginner Cuban Salsa dance classes on the Gold Coast !
Ai ai aiiii!!
Happy Monday groovers
Here's a little something to look forward to! Join us tonight for beginners salsa Learn to loooove your Monday (Yes, it's possible! ).
Everyone is welcome, no partner required & no need to book!
The best part? Your first class with us is FREEEE and it's super freaking fun !
Location:
Passada – School Of Afro Latin Dance
65 West Burleigh Rd, Burleigh Heads, Gold Coast
Timetable: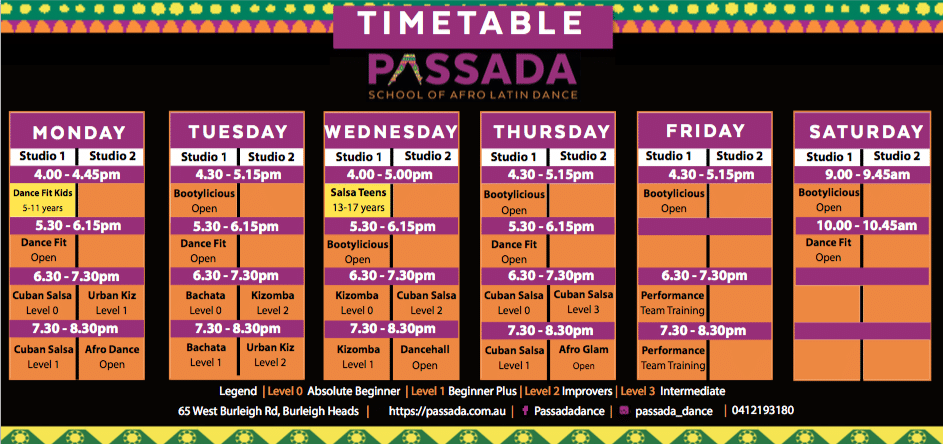 Websites:
https://passada.com.au
or
http://frenchconnectiondance.com
Follow us on Facebook:
https://facebook.com/passadadance/
Follow us on Instagram:
https://instragram/passada_dance/
Any other questions, please give us a call 0412193180