Bachata Class – Learn How to Dance
25 October 2017 at Passada – School Of Afro Latin Dance
We had so much fun with our new beginners on Wednesday – Here is the video to review and practice the steps learned !
Want to join us? Give us a call 0412193180 – And book your first beginner class with us for FREE !
Join us at Passada – School of Afro Latin dance. We teach Cuban salsa, Dominican bachata, kizomba, Semba and Afro fitness !We also have yoga classes.
Find out more at: https://passada.com.au
Or http://frenchconnectiondance.com
Timetable: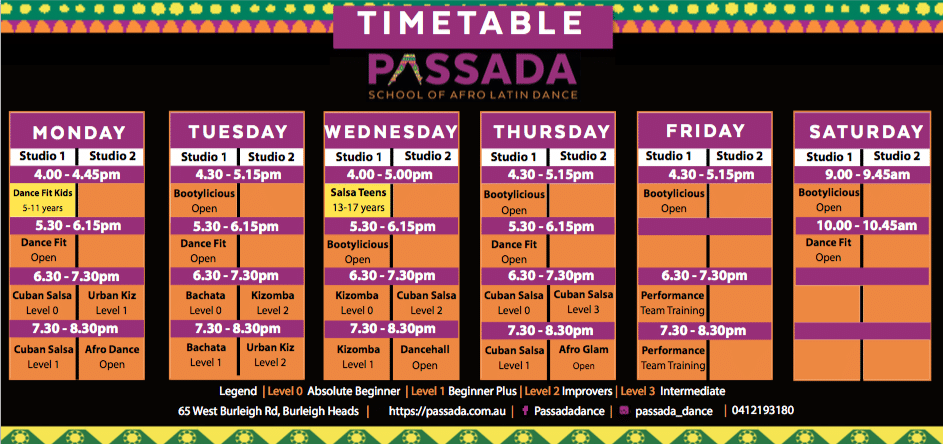 Proudly supporting http://french-culture.info